*This post is sponsored by Savings.com. All thoughts and opinions are my own.
It's Summer Time!
The kids are out of school.
The days are forever long with sunshine.
It's crazy hot.
You don't want to turn on your oven…
All the wonderful things that make summer awesome!
Most of all… Summer means the grill is working full-time! We LOVE to grill. I am ALL about keeping the heat out of my house and making dinner time simple and delicious with just a few essentials.
The first thing you need is an outdoor space. If you have a backyard… USE IT! No matter how big or small, your backyard is the perfect place to start to make the best memories this summer at dinnertime. If you don't have a backyard, find a nearby park that you can easily pack a cooler and go to.
Second Essential: FOOD! We just stocked our pantry and fridge with a trip to Sam's Club! Can't beat their prices on all the summer staples, like, Pringles, Rice Krispies Treats, Oscar Mayer Oven Roasted Turkey Breast, Kraft Cheese, Cheez-It Duoz, Simply Lemonade, Smart Water, Coke, and so much more!
And the best part… They are all great deals! (You can check your Valpak envelope to get additional information on the great low prices available at Sam's Club and for a chance to find a $100 Instant Win Check!) Third Essential to the best summer dinner is to RELAX! Keep things simple. Grill up some chicken legs and serve them with watermelon, carrots, and Pringles. Eat on the grass, picnic style. Use paper plates. Give yourself permission to unwind on a weekday.
Don't save wait for the weekend to have Summer BBQ. Have one on a Tuesday or Wednesday or Heck, have one every night! I love that being outside with the kids makes them a little more worn out and ready for baths and bedtime!!! (And hopefully sleeping in the next morning…)
So stock up on all the Essentials. Take advantage of Sam's Club and all their glorious deals. And ENTER TO WIN $100 Sam's Plus Gift of Membership gift card! (Um… YES, please!)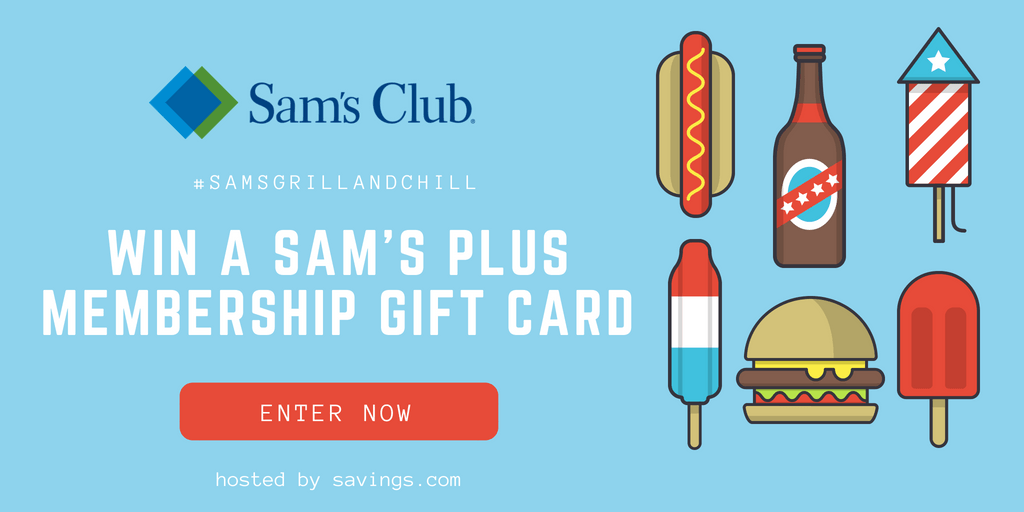 Giveaway begins on Tuesday, May 29th at 12:00 AM ET and ends Friday, June 15th at 11:59 PM ET. Ten winners will receive a $100 Sam's Plus Membership gift card from Sam's Club. Winners will be notified on 6/18 via email. See complete Official Rules for entry instructions and details.
I have determined we are making this summer simple, relaxed and delicious! I have a stocked pantry, a plan, and the best family in the world to make it SO.
Happy Summer Grilling,
Keikilani
SaveSave