This post is sponsored by savings.com. All thoughts and opinions are my own.
This weekend we made a special trip to Sam's Club to stock up on all the baking essentials for the holidays, Community Coffee for surviving all the chaos, and of course, pizza & hot dogs for lunch at the cafe.
The girls have been asking every hour when we are going to start decorating Christmas cookies and I have had to say no to 3 parties we have been invited to due to conflicts of schedule. It's my favorite season, but it does come with quite a bit of chaos.
While I can't say yes to all the parties and events, I can say yes to my daughters and all the Christmas baking I can handle!
My favorite dessert during the holidays (and secretly all year long) is Gingerbread. I'm not talking Gingerbread Cookies, although I love them. I am talking about real Gingerbread. The spiced cake that is so moist and packed with the flavors of the holidays.
I have a set of mini bundt pans that have been gathering dust, so I decided to make a twist on the classic Gingerbread cake and make them into mini bundt cakes.
To push the flavors even further I added orange zest to the batter and frosting (as well as some orange liquor) to boost the flavors of the ginger, cloves, and cinnamon. Can I just tell you that those little changes sent this cake over the top!
You don't have to make this recipe into mini bundt cakes. You can use small, disposable loaf pans, muffins, or go full-size and use the large bundt pan or loaf pans.
Any way you choose to bake it, be sure to use real maple syrup in the frosting or it just won't turn out correctly.
Gingerbread goes perfectly with my favorite drink… Community Coffee. I love a strong cup of dark roast coffee when eating my holiday desserts.
Sam's Club always carries Community Coffee in a variety of flavors. I love their Dark Roast. Sam's Club is my go to for stocking up on essentials for the kitchen. If you are not a member yet, you should seriously consider becoming a member this holiday season! You can also get a $15 eGift card when you become a new member right now.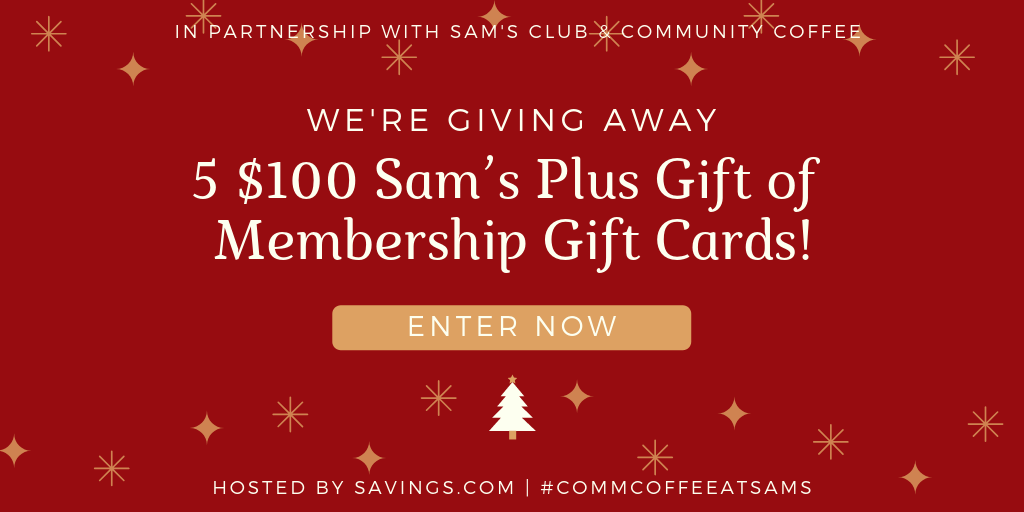 Gingerbread Orange Spice Cake with Maple Cream Cheese Frosting
2018-12-14 02:25:21
Ingredients
2 cups All-purpose Flour
1/2 tsp Baking Soda
1 tsp Salt
1 tsp Ginger
1/2 tsp Cinnamon
1/4 tsp Cloves
1/2 cup Brown Sugar
1/2 cup Granulated Sugar
1/2 cup Molasses
2 Eggs
1 stick melted Butter
1/2 cup Buttermilk
1/3 cup Orange Juice
1 tsp Orange Zest
MAPLE CREAM CHEESE FROSTING
4 tbsp Cream Cheese
1 tbsp Maple Syrup
1 tbsp Orange Liquor
1 1/2 cup Powdered Sugar
1 tsp Orange Zest
Instructions
In a large mixing bowl mix together flour, baking soda, salt, ginger, cinnamon, cloves, & orange zest; set aside.
In the bowl of a stand mixer combine molasses, brown sugar & granulated sugar.
Add eggs and whip to combine.
Pour in butter while mixer is on.
Combine buttermilk & orange juice and alternate adding a little of dry mixture and buttermilk/orange juice to the mixer while on low.
Pour batter into greased mini bundt pans.
Bake at 325˚ F for 24-26 minutes.
Allow to cool for 5 minutes before turning out of pans to cool on a wire rack.
Maple Cream Cheese Frosting
Use an electric mixer to whisk together maple syrup, cream cheese, orange liquor and orange zest.
Slowly add in powdered sugar while mixer is on low.
Frost cakes.
All My Good Things https://allmygoodthings.com/
The holidays chaos can be tempting to give into. But why not do a little baking and enjoy a cup of coffee at home with the crazy kids in your life for the afternoon…. It will do you a world of good!
Happy Holidays,
Keikilani
PS. For more savings and information about Community Coffee check your ValPak envelope!